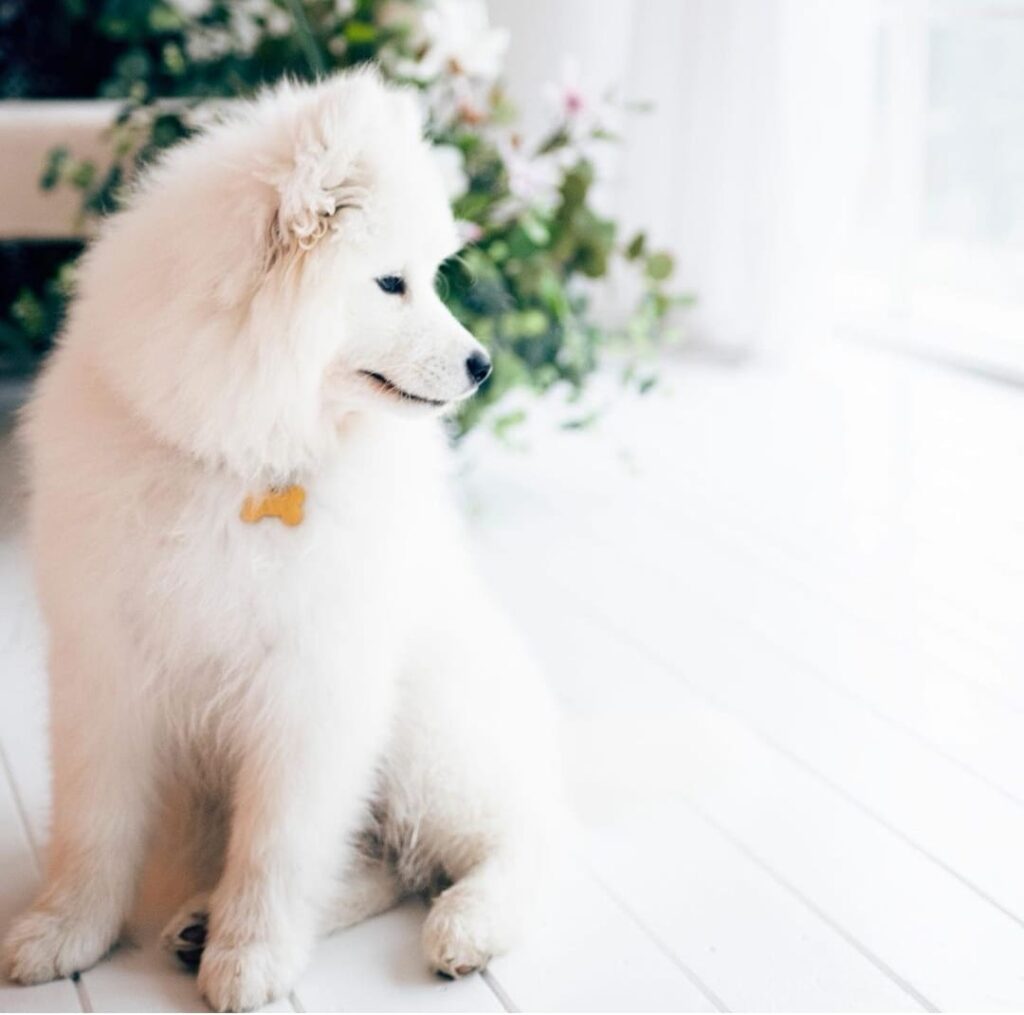 Kennel Shining Samwise is officially operating from 2021. How it all started? Dogs have been in my life since I was born. I dreamed of Samoyed dogs I've been since I was a little girl, and I've been aiming for myself that in the future I'd like to connect myself with this breed. In the spring of 2013, I had this wonderful opportunity.
I took my first Samoyed dog Samite Halley Most Famous Comet (Steffi) in 2013, from the kennel- Samite. This moment when Aili arrived with a puppy, I couldn't believe it was real. I was so excited, like A little girl in a candy store. The moment I looked into the car and sat next to Ail snow-white dog, then thought this wonderful creature wasn't real.. she saw out as marshmallow, snow-white and fluffy 🙂 I think I'll have this moment in mind for the rest of my life. From this moment on, my heart has been completely conquered by Samoyed dogs. I would also like to point out how much support actually Samoyed growers and puppy owners gave to me. Without the knowledge that Aili gave to me I wouldn't be where I am today. Thank you!
In 2016, there was a wonderful opportunity to bring home a small one, Italy Isabel Luz De Luna (Luna) , who actually became the beginning of all the breeding activity of my kennel. My first litter was born on 27.11.20 and from there I decided that however, it would be necessary to undergo the training of the breeder and officially registered the kennel. I completed training in 2021. From this moment on I am officially a dog breeder.